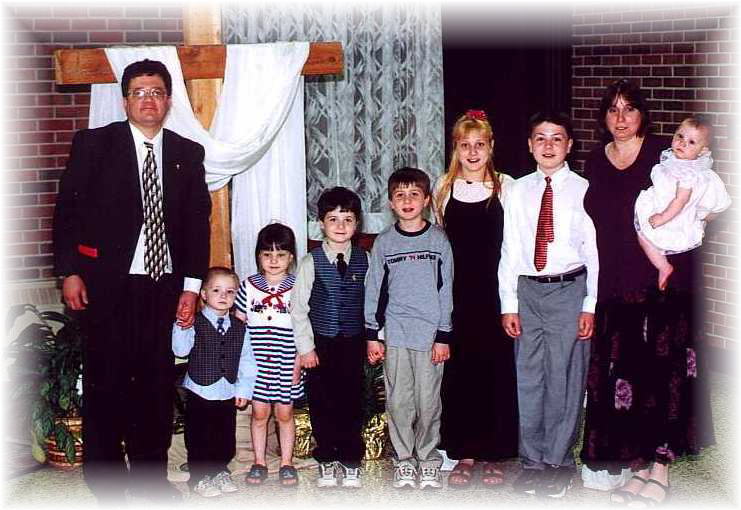 Mr. John Saiki, Matthias Charles (3), Christina Mary-Catherine (5), Michael Richard (7), John Steven(10), Angela Marie (12), Anthony Joseph (13), Mrs. Virginia Saiki (?), & Jayme Patricia (1) (from left to right)
Click for another photo


Quoted from the e-mail that arrived on November 13, 2001.

Dear Father John:Nariai,
We were thinking about you and missing you and decided that it has been a long time since we talked. I placed a telephone call, but there was no answer. You must be as busy as we have been.
I hope this message finds you well. Virginia is expecting, so next Spring we will have to send some new photos. ...

成相神父様
御元気ですか?久し振りです。電話しましたが、いらっしゃいませんでした。お忙しそうで何よりです。家内が妊娠しましたので、来年の春には新しい写真を送らなければなりません。  — 後略